Wayne Janus
"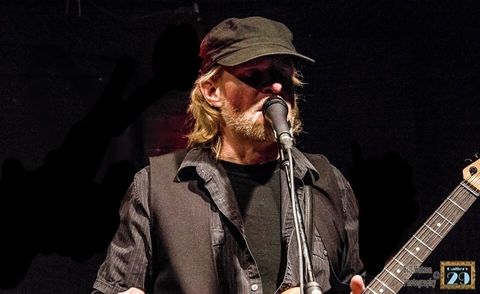 Wayne Janus is a Musician who is described as inspiring, unique, captivating, dynamic and daring. His stage presence connects with the audience. With in the  opening moments of a performance, the atmosphere is electric. The reciprocating energies establish that a very dynamic and engaged musical journey has begun. Everyone is plugged in! 
Guitarist, Singer, Songwriter Wayne Janus became internationally recognized in the mid 90's as the  "touring" Lead Guitarist for "Blues Legend" George "Wild Child" Butler. Janus landed his role as lead guitarist via a Detroit based firm (Leafy Hill Publishing) in conjunction with a Canadian based firm (Live Earth Management). Wayne's reputation as an emerging "Blues Guitarist" was gaining positive momentum with in Southern Ontario, Canada. Butler often stated that Janus was one "Mean Blues Guitarist!"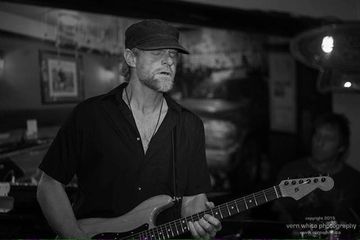 When Janus wasn't on tour with "Wild Child", he would perform at festivals and various music venues. At the turn of the millennia, Wayne was invited by Bassit Bill Berman to record demo tracks at a professional recording studio run by Dan Jefferies. The sole intent of the recording session was to have some sound clips for promoting new venues and festivals. At the end of the session, Janus booked more studio time to further explore the inspiration he felt from the studio environment. Many of these demo recordings took place from 2000-2003. Recording gave Wayne the reference point to critique himself not only as a Musician, but as a Songwriter. 
Wayne Janus draws from a vast influence of musicians and genres; From the legends to the undiscovered. His performance is an expression of his musical influences. His passion for listening and discovering manifest into musical perspectives, possibilities, creativity and gratitude. 
Janus is currently collaborating, performing live shows and producing his original compositions with Christopher T. Wilson (Owner & Producer of MC Audio Studios).
Thank you for Supporting Live Music!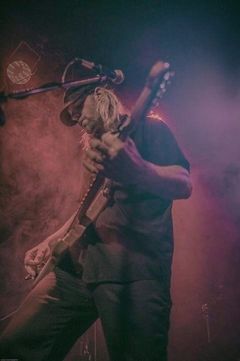 Discography
1999 Wayne Janus-Demo Sessions (Various Blues Recordings)
2003 Wayne Janus CD Release entitled "OMP". Genre: Rock-Vocal 
2007 Wayne Janus-CD Release entitled All Access Blues. Genre: Blues-Vocal
2008 Wayne Janus-CD Release entitled September Moon. Genre: Light Rock-Vocal
2013 Wayne Janus-CD Release entitled Hell County by band: Hell County. Genre: Rock-Vocal
2013 Wayne Janus-CD Release entitled "First Impressions" by band: Kaizen. Genre: Instrumental
2014 Wayne Janus-Digital Release entitled "Closer To Earth" by band Kaizen. Genre: Instrumental
2017 Wayne Janus-Digital Release for "Drumio", an online site that provides educational videos for drummers. Genre: Instrumental 
2018 Wayne Janus collaboration, co-producer, co-ordinator and Lead Guitar for band: Big Johnny Blue. Genre: Blues-Rock-Vocal
2019 Wayne Janus-Digital Release of Kaizen "Rehearsal Sessions"...
2021 Wayne Janus Digital Release of album entitled "Imprints".